---
We welcome universities to join us in our "Light On Your Path Journey" in which all the students will embark on their life-changing journey via rebuilding schools, interacting with local community and living in nature.
If you want to know more about how this journey has impacted them, check out the photos, videos, media reports and testimonials below.
Light On X City University of Hong Kong's Servant Leadership Training Programme
In Jan 2018, 30 participants (28 students, 2 staff) from City U visited our children's home's project in Pokhara, Nepal.
At the same time, they also visited our school rebuilding project in Lamjung, Nepal.
"…Unforgettable Experiences for all the participants…"
"…Extensive Media Reports…"
City U Students Experience Authentic Life Volunteering in Nepal
By Sing Tao Daily
"Living In the Moment"
Through Helping In Nepal Disaster Areas
By Oriental Daily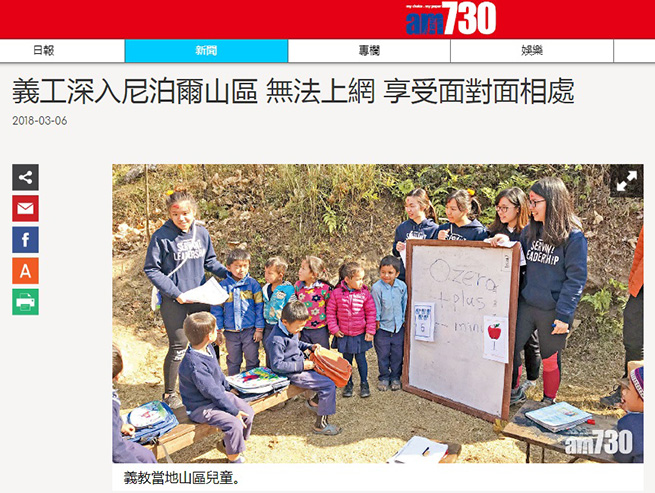 Internet Free, Volunteers Enjoy Offline Life in Nepalese Mountains
By AM730
"…Testimonials from City U of Light On Your Path Journey…"